Emergency Services Agency Board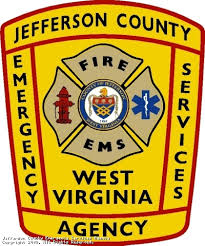 Mission: The mission of the Jefferson County Emergency Services Agency (JCESA) is to assist the Jefferson County volunteer fire departments in providing fire and emergency medical services to all citizens and visitors of Jefferson County, West Virginia. JCESA and the fire departments will provide these services in a non-discriminatory manner with compassion, integrity and commitment to all those in need in a timely and professional manner.
Term Length: three years
Meeting Schedule: The JCESA Board meets at 7:00 p.m. the third Tuesday of each month at the JCESA Building located at 419 16th Avenue, Ranson, WV 25438.
Contact: 304-728-3287 or jcesa.org
| | | |
| --- | --- | --- |
| Member | Position | Expiration |
| Tony Troxel | Citizen Representative | 6/30/21 |
| Elliot Simon | Citizen Representative | 6/30/21 |
| Tricia Jackson | Citizen Representative | 6/30/22 |
| Bob Faas | Fire Representative | 6/30/22 |
| Craig Simpson | EMS Representative | 6/30/22 |
| Jane Tabb | County Commission Representative | 1/01/21 |