Broadband Committee - Information
Agendas and Minutes are below
JEFFERSON COUNTY BROADBAND PLANNING STUDY
The Jefferson County Commission is conducting a broadband feasibility study. Broadband is high speed Internet that achieves a minimum of 25 Mbps download speed and 3 Mbps upload speed.
This project will result in a broadband development plan to support future infrastructure/implementation project(s) with clear strategy and preliminary funding application(s).
This project is funded through a CDBG grant, under regulations for Planning and Capacity building, 24CFR570.205. The selected firm will be required to comply with Title VI of the Civil Rights Act of 1964. Executive Order 11246, section 109 of the Housing and Urban Development Act of 1974, Section 3 of the Housing and Urban Development Act of 1968, Conflict of Interest Statement and Access to records provisions and all other requirements as related to HUD- funded projects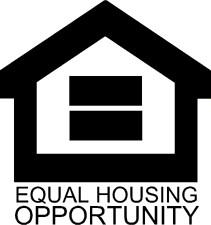 Community Development Block Grant - Grant Agreement
Jefferson County Broadband Development Options - Final Report
AGENDAS
November, 2021 - No Meeting
January, 2022 - No Meeting
February, 2022 - No Meeting
MINUTES
November, 2021 No Meeting
BROADBAND TEAM
Tricia Jackson, County Commissioner - Chairperson
Jane Tabb, Commissioner
Stephanie Grove, County Administrator
Sandy McDonald, Deputy County Administrator
Russell Burgess, IT Director
Jeffrey Polczynski, Communications Director
Todd Fagan, GIS
Dennis Jarvis, JCDA
Helen Dettmer, Mayor of Bolivar
Bob Trainor, Mayor of Charles Town
Liz Cook, City of Charles Town
Jim Bowen, Citizen
Ev Erlich, Citizen
Rachel Snavely, Executive Director - Region 9
David Deamer, Implementation Coordinator - Region 9
Jennifer Wishmyer, Region 9
FCC Emergency Broadband Benefit Program
"What is the Emergency Broadband Benefit Program?
The Emergency Broadband Benefit Program is a Federal Communications Commission (FCC) program that provides a temporary discount on monthly broadband bills for qualifying low-income households. If your household is eligible, you can receive:
Up to a $50/month discount on your broadband service and associated equipment rentals
Up to a $75/month discount if your household is on qualifying Tribal lands
A one-time discount of up to $100 for a laptop, tablet, or desktop computer (with a co-payment of more than $10 but less than $50)
Only one monthly service discount and one device discount is allowed per household.
The FCC has announced that consumers can begin applying for and enrolling in the Emergency Broadband Benefit Program on May 12, 2021. The program will end when the fund runs out of money, or six months after the Department of Health and Human Services declares an end to the COVID-19 health emergency, whichever is sooner.
For more information and how to apply, please visit: https://getemergencybroadband.org/"
Return to full list >>