Levitt AMP Shenandoah Junction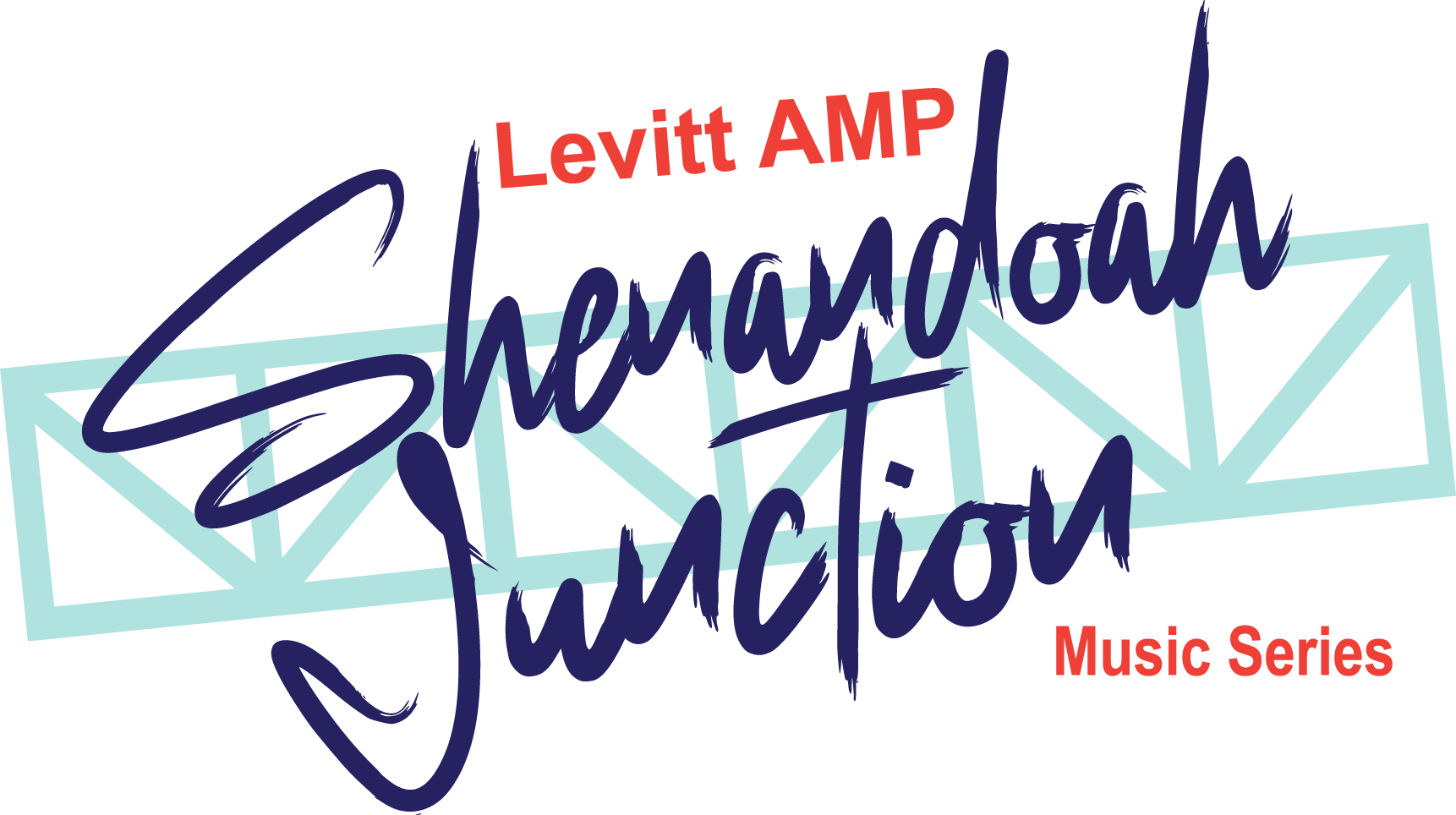 Levitt AMP Shenandoah Junction take place each Thursday evening throughout the summer at The AMP at Sam Michaels Park. Gates open at 6:00 PM. Music starts at 7:00 PM.
The Levitt AMP Shenandoah Junction music series is supported in part by the Mortimer & Mimim Levitt Foundation, which partners with towns and cities across America to activate underused public spaces through the power of free live music, creating welcoming, inclusive destinations. Presenting a broad array of music genres and cultural programming, Levitt venues and concert sites are community anchors where families, friends and neighbors of all ages and backgrounds come together. Learn more at www.levitt.org.

---
Known for her powerhouse vocal performances, Caitlin Krisko and The Broadcast is a powerhouse soul rock band hailing from Asheville, North Carolina. Established in 2021, Krisko's electrified and unforgettable performances led to her working with members of Tedeschi Trucks Band and David Bowie's Blackstar Band on the band's newest studio album Lost My Sight. Krisko captivates her audiences, bringing the perfect blend of power and vulnerability throughout her shows. With a mix of soul rock arrangements with dashes of blues and pop, Caitlin Krisko and The Broadcast has shared stages with Mavis Staples, the late Charles Bradley, St. Paul and the Broken Bones, Marcus King, The String Cheese Incident, Bettye Layette, and Gregg Allman's Buffalo Mountain Jam among others. CURRENT BAND MEMBERS: Caitlin Krisko (vocals) Aaron Austin (guitar) William Seymour (bass) Michael W. Davis (drums) Tyler Housholder (percussion)
---
Derrick Dove, the singer and guitarist for Derrick Dove & the Peacekeepers, hails from South Georgia which would help explain his type of Blues influenced Rock & Soul. He grew up with a radio DJ father, Dangerous Don in the Mornings, in Tifton, Ga, as well his dad was in a local band. His dad exposed him to the sounds of Little Richard, Jimi Hendrix & Stevie Ray Vaughan at a very early age. This is how Derrick began his musical journey.
Derrick started playing drums in his father's band when he was 10 but at age 12, he found his true love, the guitar. One night while watching Austin City Limits with his dad, they aired "Stevie Ray Vaughan - A retrospective" and Derrick knew he wanted to play the blues as he heard it in his own mind. Derrick started his own band at 15 and joined the Michael Stacey band when he was 21 touring the nation. After 5 years on the road Derrick spread his wings and started to fly solo. Derrick recorded & released his first EP in 2010 & won Best Blues Guitarist South Georgia/ North Florida region in Tallahassee, FL in 2011.
---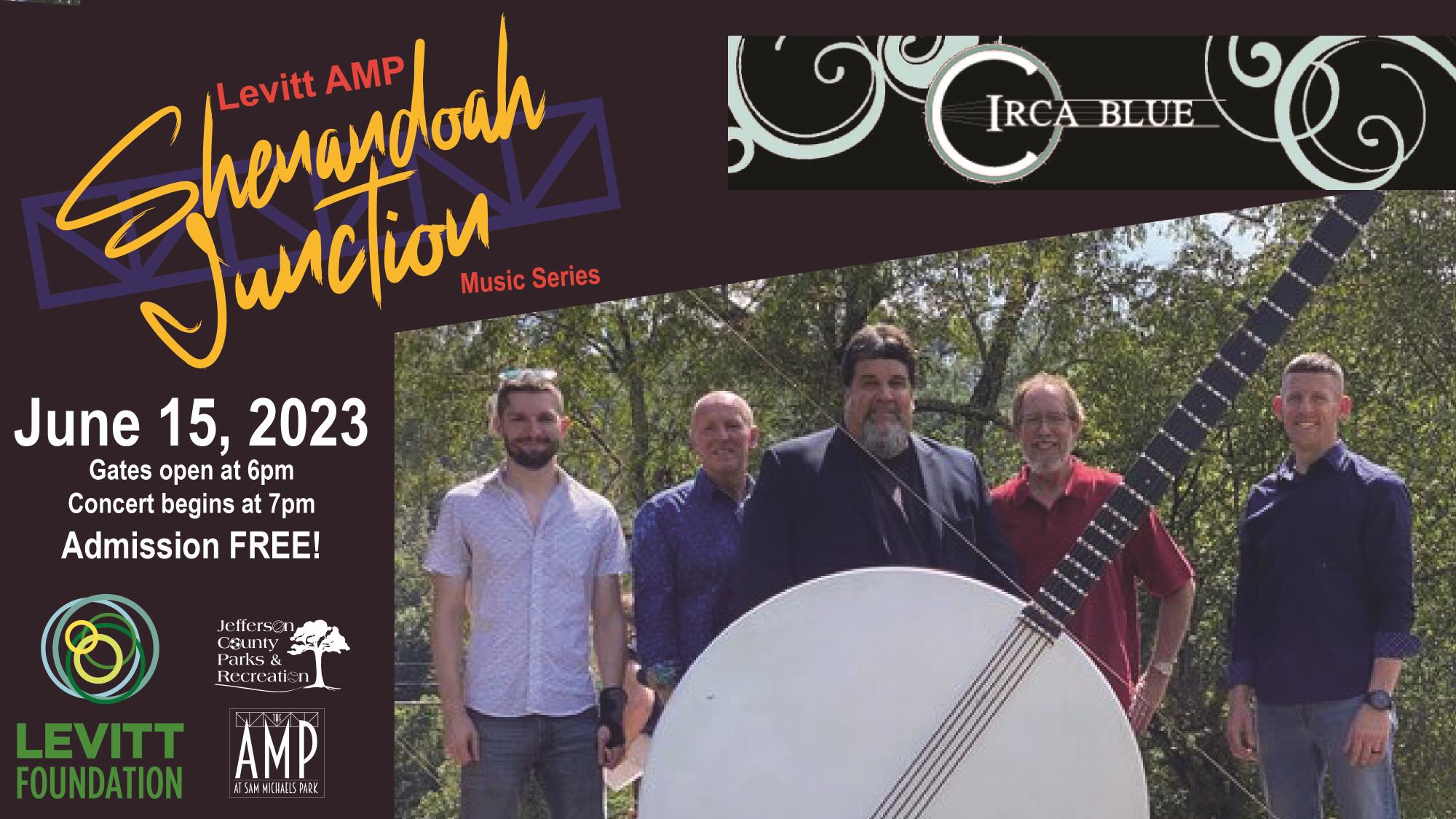 Circa Blue is a contemporary Bluegrass Band based out of Martinsburg WV. Known for their creative-dynamic arrangements, clean instrumentation and tight vocal harmonies, they perform a mix of original and cover material that bridges the musical boundaries.
---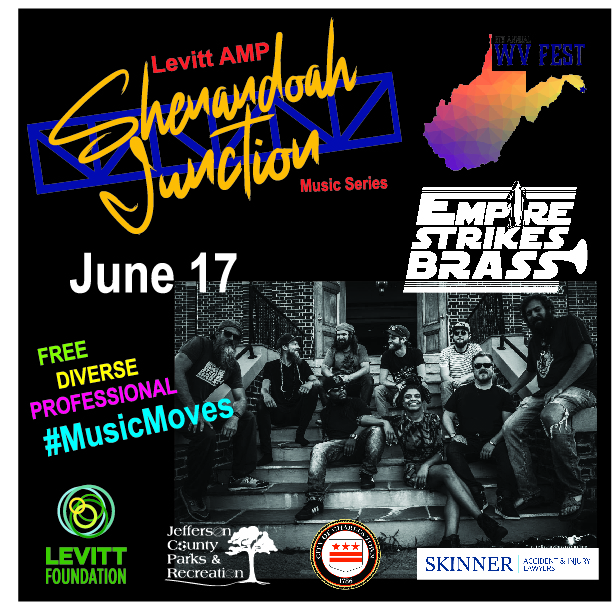 Asheville, NC-based BrassFunkRock band Empire Strikes Brass has a lot to say with a big sound. Chock-full of serious groove from a thumping rhythm section highlighted by lush horn arrangements played by a thick horn section, the band's compositional roots as well as it's creative and collaborative soul contribute lots of depth in their original tunes and covers that speak volumes to ESB's evolution.
This concert was made possible in-part from a partnership with the City of Charles Town.
THIS CONCERT WILL TAKE PLACE IN DOWNTOWN CHARLES TOWN AT THE WVFEST! Concert time 3PM!
---

Carsie
Blanton
Carsie Blanton writes anthems for a world worth saving. Inspired by artists including Nina Simone and Randy Newman, her songs encompass a wide range of genres, from sultry pop to punk-tinged Americana. Whether alone with her electric guitar or fronting her four-piece "handsome band," Carsie delivers every song with an equal dose of moxie and mischief, bringing her audience together in joyful celebration of everything worth fighting for.
---

Jah Works is a true grassroots success story that emerged from Baltimore's reggae scene over 20 years ago. This is music made by and for lovers of real, authentic reggae music. Consistently performing hundreds of shows a year worldwide, they have forged their sound in clubs, festivals and on the sun drenched beaches of Negril. Their sound is firmly planted in the roots of Jamaican music and culture, encompassing rock steady, reggae, and elements of dancehall and dub. What Jah Works does best is introduce the novice music listener to the fullness of reggae music and culture.
---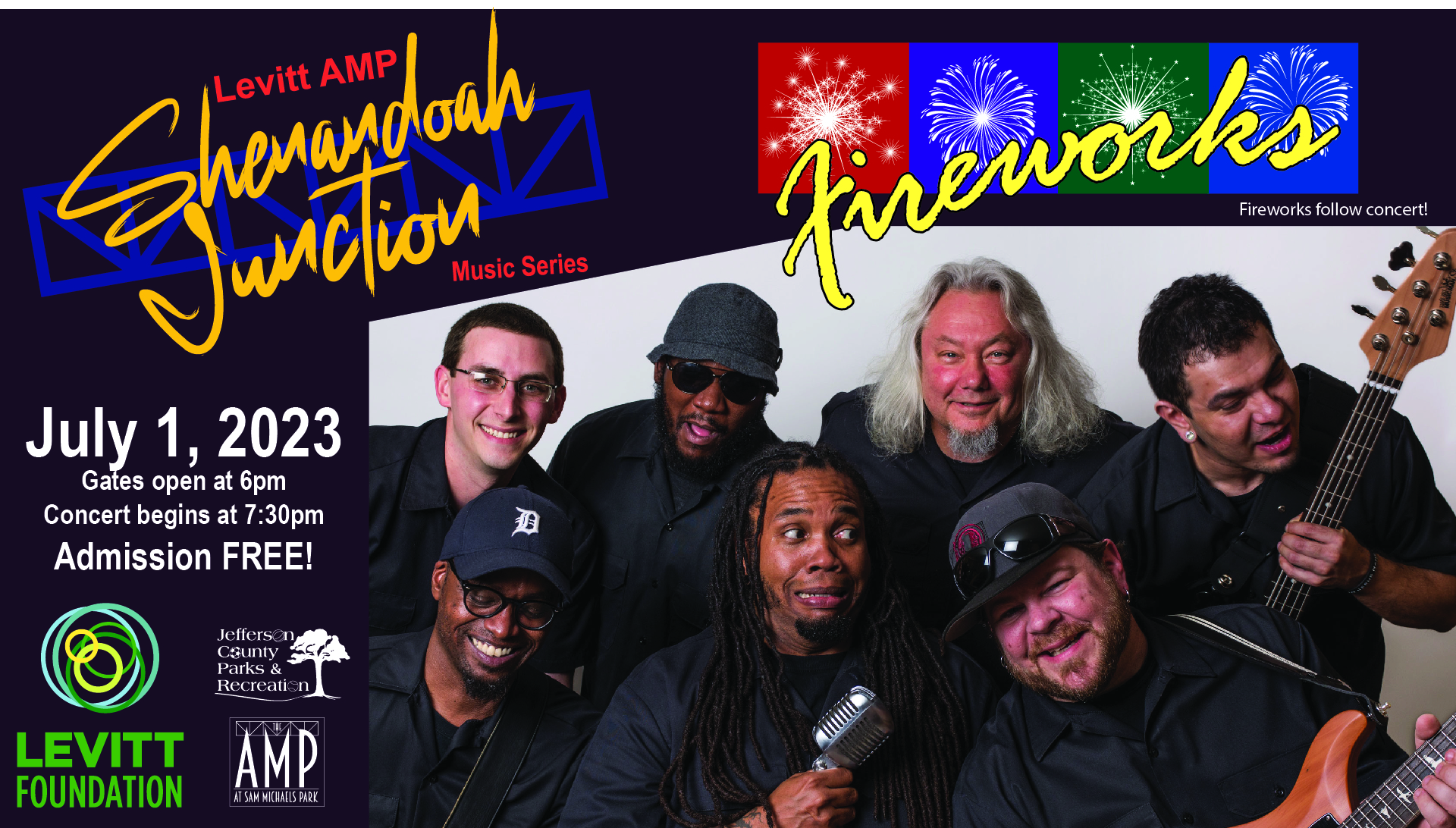 Blues Revue Magazine describes the Kelly Bell Band (KBB) as "Among the most genre-expanding acts on today's blues scene. Who else can combine elements of hip-hop, funk, and blues-electrified here" Originally formed as the back-up band for rock and roll pioneer, Bo Diddley, KBB has been touring the world ever since entertaining fans in Japan, Spain, Italy, Greece, Cuba, Germany and more.
---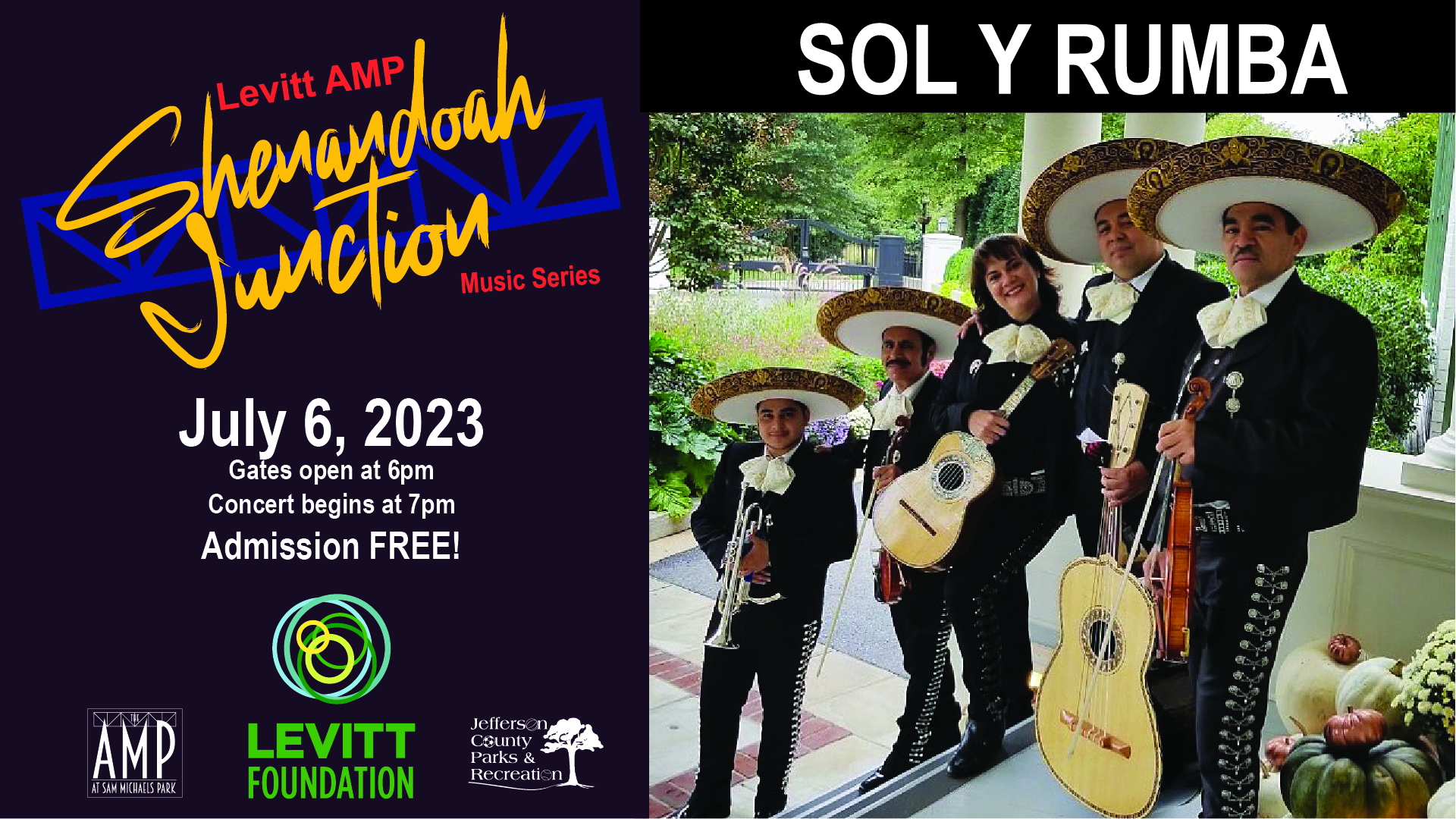 Metro area with who have extensive musical resumes. They've opened shows for comedian, George Lopez, performed for Christina Saralegui for her grand opening of her furniture line and had the privilege to perform for former President Barack Obama inaugural ball.
---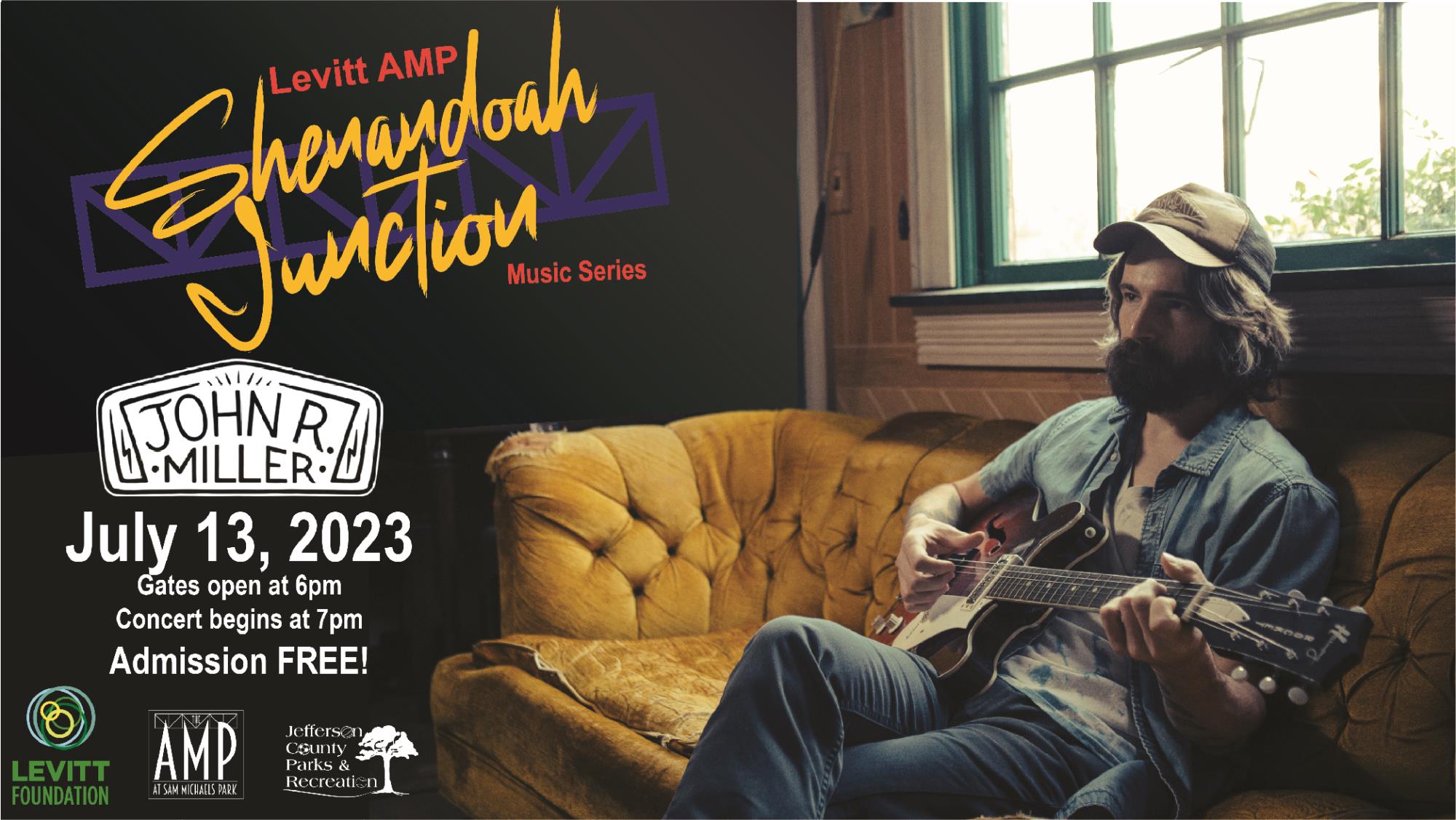 John R Miller is a true hyphenate artist: singer-songwriter-picker. Every song on his thrilling upcoming debut solo album, Depreciated, is lush with intricate wordplay and haunting imagery, as well as being backed by a band that is on fire. One of his biggest long-time fans is roots music favorite Tyler Childers, who says he's "a well-travelled wordsmith mapping out the world he's seen, three chords at a time." Miller is somehow able to transport us to a shadowy honkytonk and get existential all in the same line with his tightly written compositions. Miller's own guitar-playing is on fine display here along with vocals that evoke the white-waters of the Potomac River rumbling below the high ridges of his native Shenandoah Valley.
This concert is made possible in-part through sponsorship support from:
---

Howay the Lasses celebrates the lives and stories of notable North East women who changed history.
---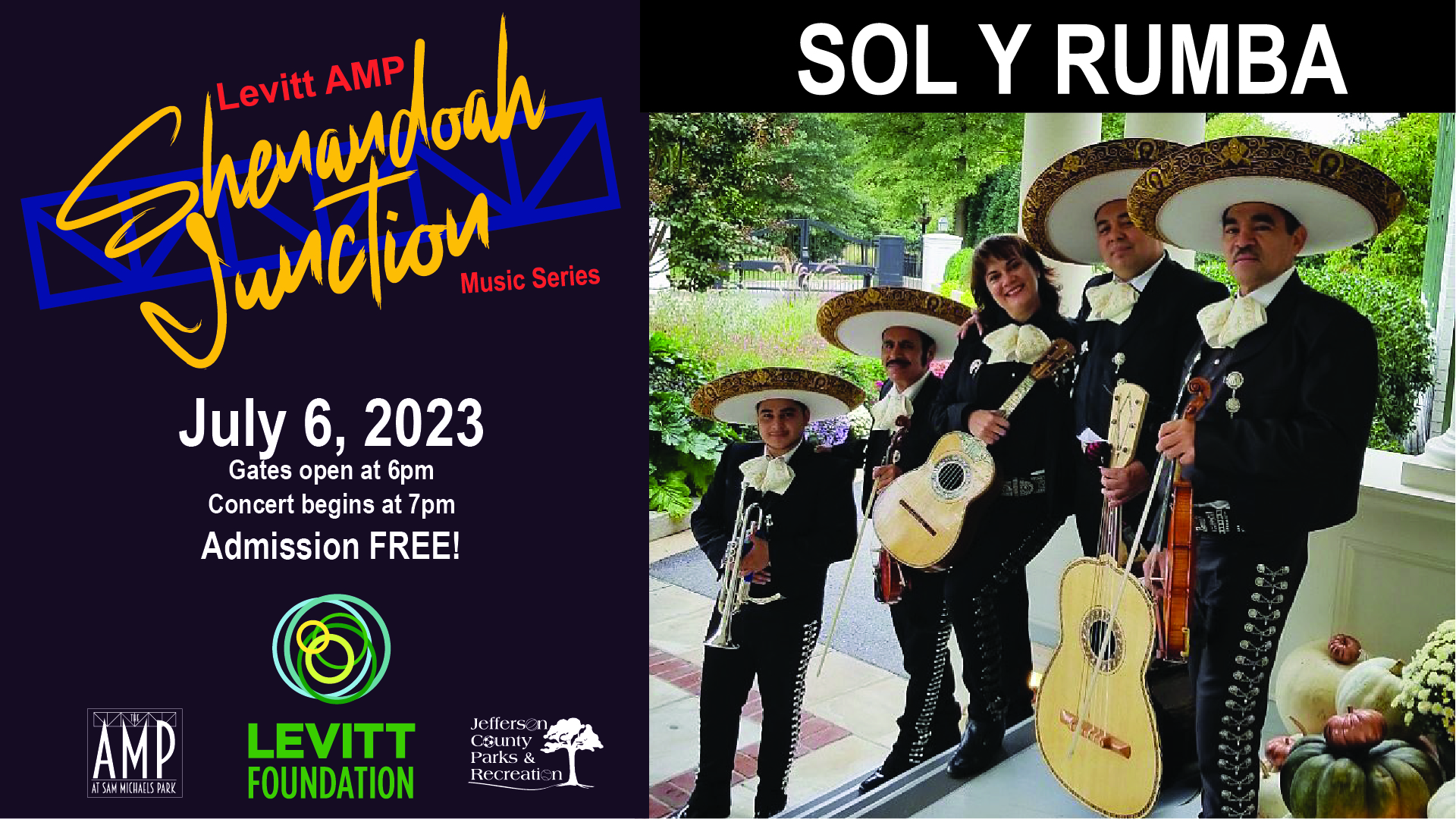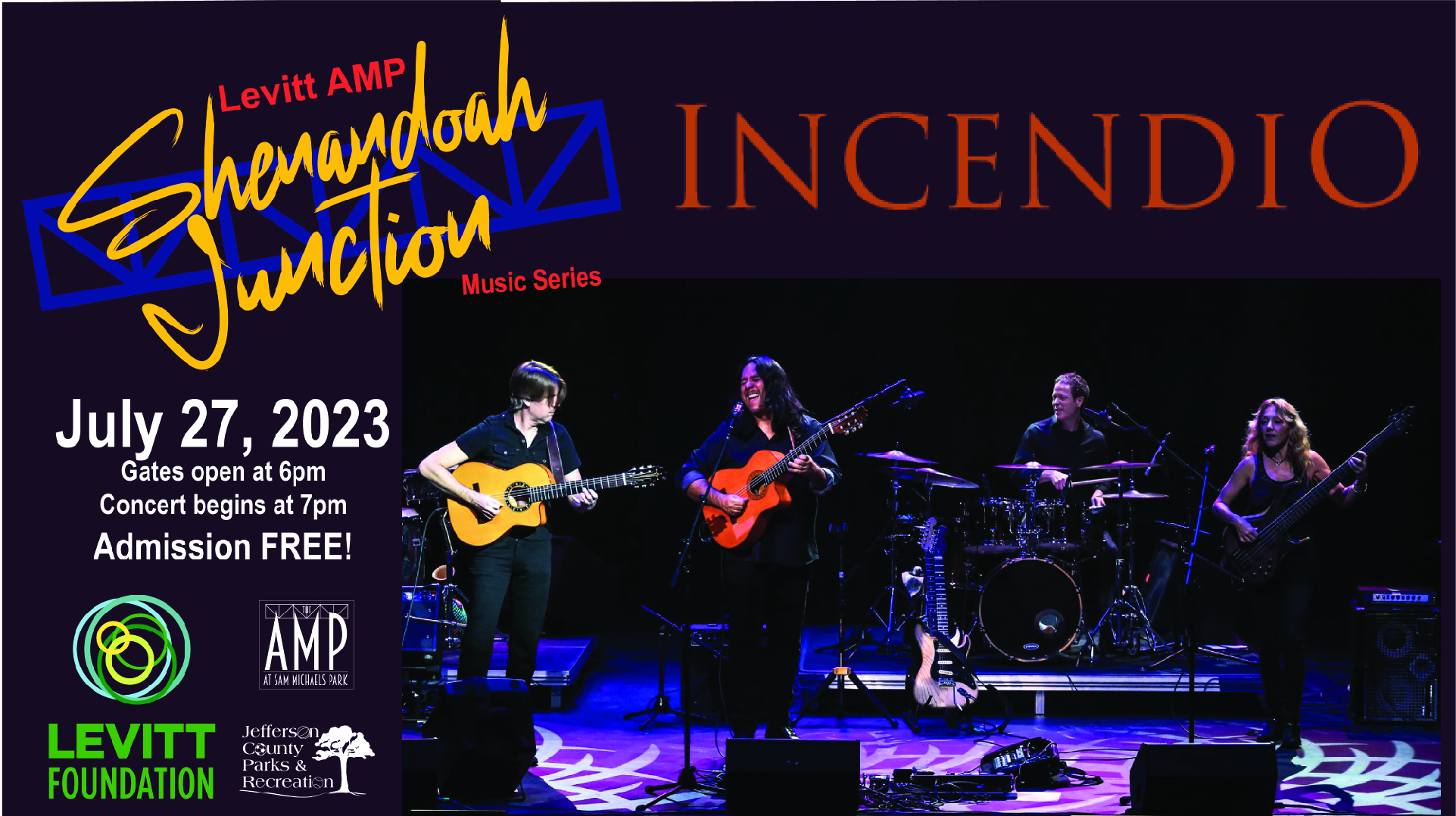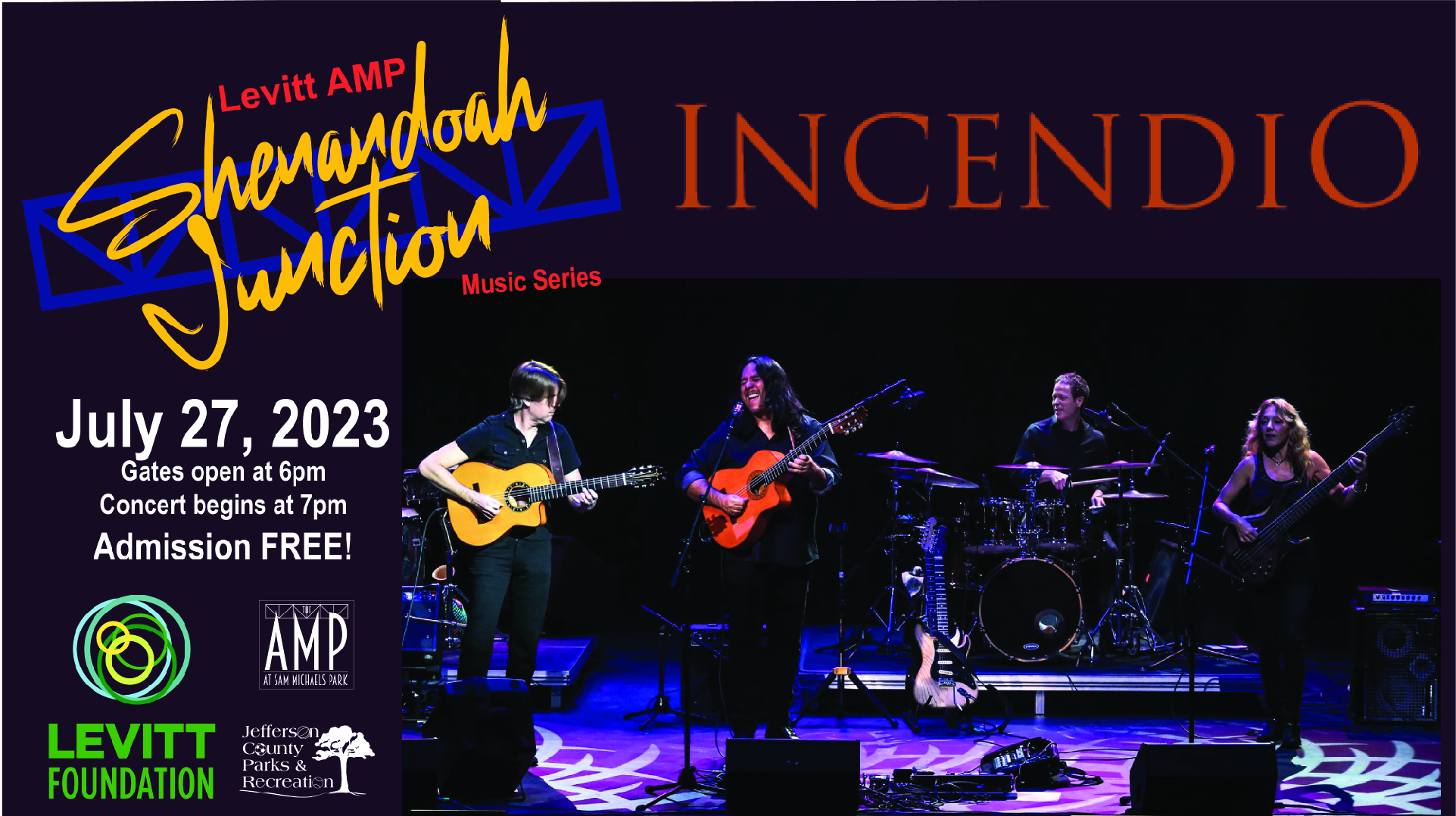 Incendio has once again summoned the muse and created a new album of incendiary, passionate, breath-taking, original music. Appropriately-titled Summoning the Muse, the recording features all the beloved attributes of this Latin-based world-fusion band — exemplary guitar playing, catchy melodies, dynamic arrangements and fiery performances.
---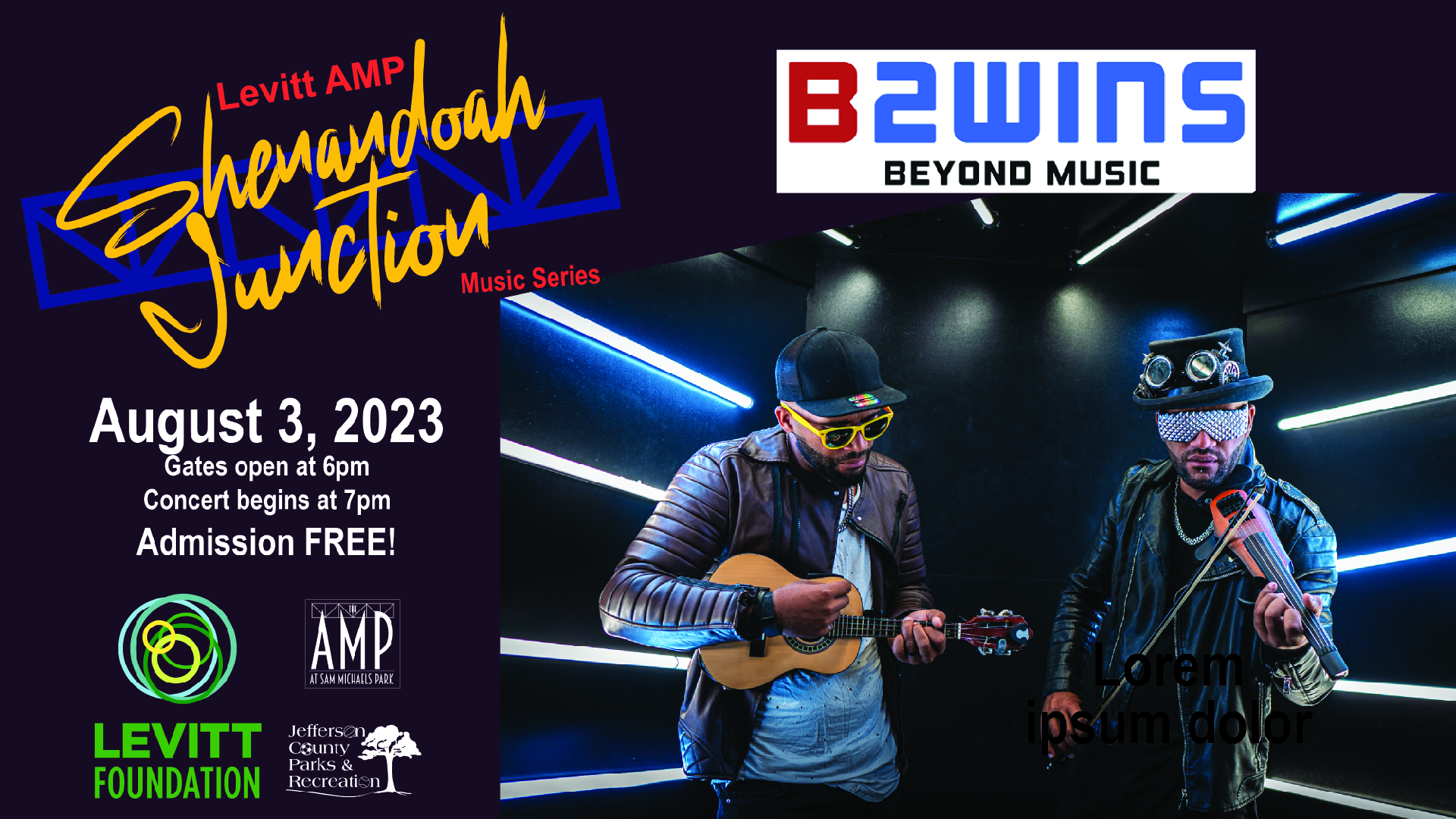 Pronounced B-Twins, this high energy entertainment group continues to captivate audiences worldwide with its unique renditions of crowd favorites and engaging, uplifting live show that targets the masses. Led by charismatic Twin brothers from Brazil, they combine a plethora of genres into a feel good performance that is equal parts rock concert, dance party, jam session and vacation for the soul.Growing up in the violent, impoverished slums of Rio De Janeiro, the Twins began playing classical music on violins their father handmade. They used music as an escape from their reality and began teaching others in their neighborhood to do the same. After being featured on National Public Radio, the Twins were invited to the US on full ride music scholarships in 2008.
---