Levitt AMP Shenandoah Junction Music Concert
featuring the Hillbilly Gypsies
Date:

07/01/2021 7:00 PM - 9:00 PM

Introduction:

Grab your chairs & blankets, family & friends, and join us at The AMP at Sam Michaels Park for a free, family friendly music concert!
Join us on JULY 1 for a FREE, LIVE performance from the HILLBILLY GYPSIES!
Hailing from the beautiful Mountain State of West Virginia, The Hillbilly Gypsies have been making and performing their own brand of old time bluegrass and original mountain music for almost two decades!
In 2001, The Hillbilly Gypsies formed from a chance meeting at the now infamous Wednesday night old time jam in Morgantown, WV. They've been been pickin' n' grinnin' and entertaining their loyal fans ever since.
The Hillbilly Gypsies are best known for their high-energy live performances. They have entertained the crowd at major festivals, fairs, and concert venues across the mid-Atlantic region and abroad. Their "Old Timey" approach adds an authentic barn party atmosphere to their shows. Watching the whole band work around the single mic is like taking a trip back in time. It'll sure make you want to get up and dance!
Join Levitt AMP Shenandoah Junction at The AMP at Sam Michaels Park this summer to enjoy 10 weeks of FREE music concerts!
Our community came together to bring Levitt to Jefferson County. Sam Michaels Park is the perfect location to come together in safe and socially distant spaces and enjoy music from the AMP stage!
#ArtMusicPeople #perfectplacetogrow #musicmoves
www.jcprc.org
www.levitt.org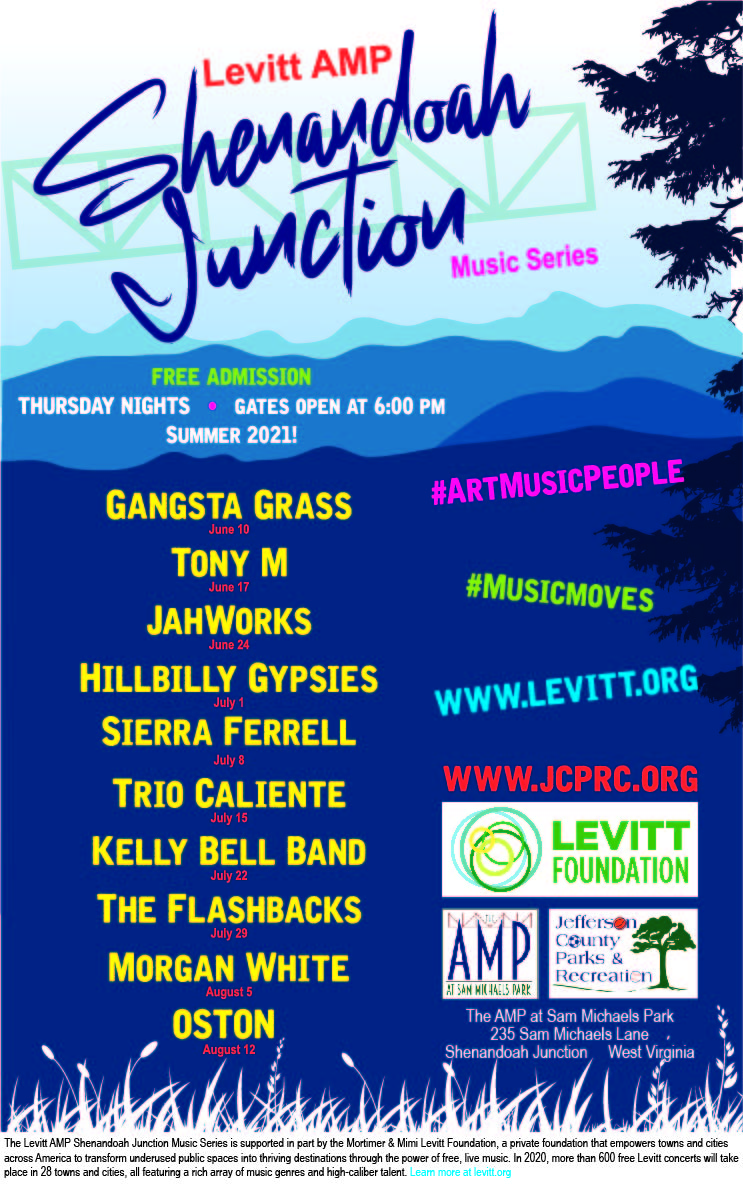 Return to full list >>