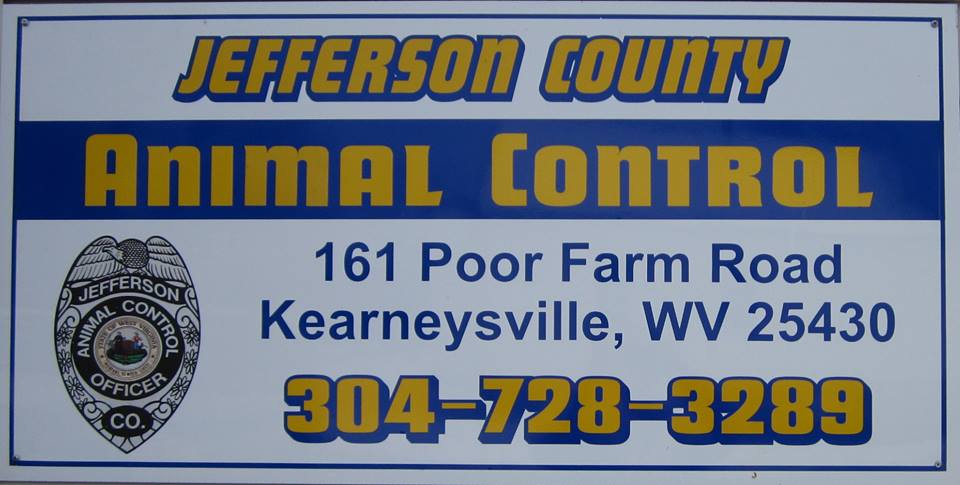 Mission Statement
The staff of Jefferson County Animal Control is dedicated to serving and protecting the public's health and safety, to assuring the welfare of animals by promoting and providing for their safe, humane and lawful treatment, and to serving the community with compassion, integrity, and professionalism.
Office Location: 161 Poor Farm Road, Kearneysville, WV 25430
Phone Number: 304-728-3289
Fax Number: 304-728-4889
Email: animalcontrol@jeffersoncountywv.org
Office Hours: Monday - Friday 9:00 a.m. to 5:00 p.m.
The office is closed Saturday, Sunday, and Holidays; however, there are on-call officers for emergency/after hour calls. If you have an emergency which would require an officer outside of these times, they can be contacted through Jefferson County Communications at 304-725-8484.
Emergency calls would include a domestic animal that is injured, animal bites, aggressive dog(s) attacking humans, companion animals or livestock, rabies exposures. Phone messages left on the Jefferson County Animal Control phone number will be returned on the next business day.