September is National Preparedness Month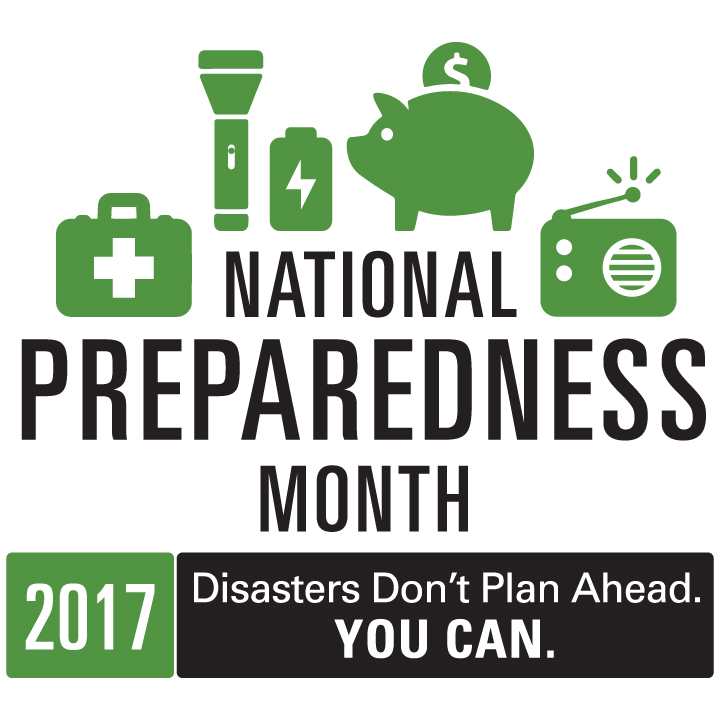 2017 NATIONAL PREPAREDNESS MONTH (NPM)
2017 NPM Theme: Disasters Don't Plan Ahead. You Can.
September is National Preparedness Month. This year we are asking you to take action now – make a plan with your community, your family, and for your pets. Plan how to stay safe and communicate during the disasters that can affect your community.
We ask everyone to participate in America's PrepareAthon! and the national day of action, National PrepareAthon! Day is on Friday, September 15, 2017.
More information about PrepareAthon! can be found at: https://www.ready.gov/september
2017 Weekly Hazard Focused Themes
Week 1: September 1-9 Make a Plan for Yourself, Family, and Friends
Week 2: September 10-16 Plan to Help Your Neighbor and Community
Week 3: September 17-23 Practice and Build Out Your Emergency Plans
Week 4: September 24-30 Get Involved! Be a Part of Something Larger
For more information how to plan and prepare, go to our Forms and Documents section on the Jefferson County Website for helpful tools and resources to utilize.