Dear Patrons and Residents,
As we continue to prioritize the health and well-being of our patrons, staff, and the community at large an effort to reduce the spread of COVID-19, all Jefferson County Park and Recreation programs, rentals, and events scheduled through May 1 have been canceled.
Until further notice, the Jefferson County Community Center will remain closed. However, staff will be available to continue basic business operations. Staff is working diligently to reschedule events and programs whenever possible and we ask for your patience as we work through these changes.
The Jefferson County Parks & Recreation Commission is committed to providing the utmost flexibility for our patrons in light of these long-term cancellations.
While canceling programs and events is necessary for the health of all patrons, staff, instructors, and community it will be a considerable loss for our department. We rely heavily on funding from programming and hotel/motel tax to maintain your county parks and be able to offer programs and special events for the community. We also understand this unprecedented time poses a serious financial strain on a lot of families in Jefferson County and we do not want to compound stress by making this process difficult.
We will be processing refunds to all registered participants for programs between march 14-May 1. If credit card payments were made, refunds will be paid back to credit accounts. If payments were made by check or cash, repayment will come via check in approximately two weeks from our process date. You will receive automatically generated emails from our registration system when refunds are processed, however; if you have questions, you are always welcome to send inquiries to info@jcprc.org.
We know your kids are ready to get our and we WILL have opportunities ready and waiting for them! This is a difficult time for all of us, but we know we will get through it together and we look forward to getting back to what we love to do - enjoying our community.
Please note:
While we encourage your to get out and enjoy outdoor spaces, please maintain at least 6 feet from others. Social distancing is important during this time. We stress the need to keep the CDC and State guidelines in mind. Right now is not the best time for getting together with a group of friends to play baseball, basketball, disc golf, or the dog park. Additionally, per order of the Governor, playgrounds are not officially closed. While this is difficult, we are all in this together and some sacrifice on the park of each of us is required for us to get through this.
Stay safe, healthy, and we look forward to seeing you again.
Sincerely, The Staff from Jefferson County Parks and Recreation
__________________________________________________________________________________________
Thank you for voting for Levitt AMP!
Your votes have been counted, and we're pleased to announce Levitt Amp Shenandoah Junction will be happening in 2020! More information to come soon. Thank you to EVERYONE who voted!
________________________________________________________________________

For more information about The Amp at Sam Michaels Park,
including performance schedules click here: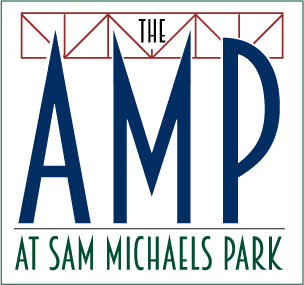 __________________________________________________________________________
Find Us!

Our office is located in Sam Michael's Park

235 Sam Michael's Land
Shenandoah Junction, WV 25442

Connect With Us!

Phone: 304-728-3207
Fax: 304-728-9746
Email: info@jcprc.org
Website: www.jcprc.org

Follow Us!
---
Please Note: Parks are closed to vehicular traffic from Nov. 1-March 30 each year.
This helps reduce vandalism during off-season months.
Park visitors are welcome to park at gates and walk into the park to enjoy the spaces. Thank you!
A perfect place to grow.