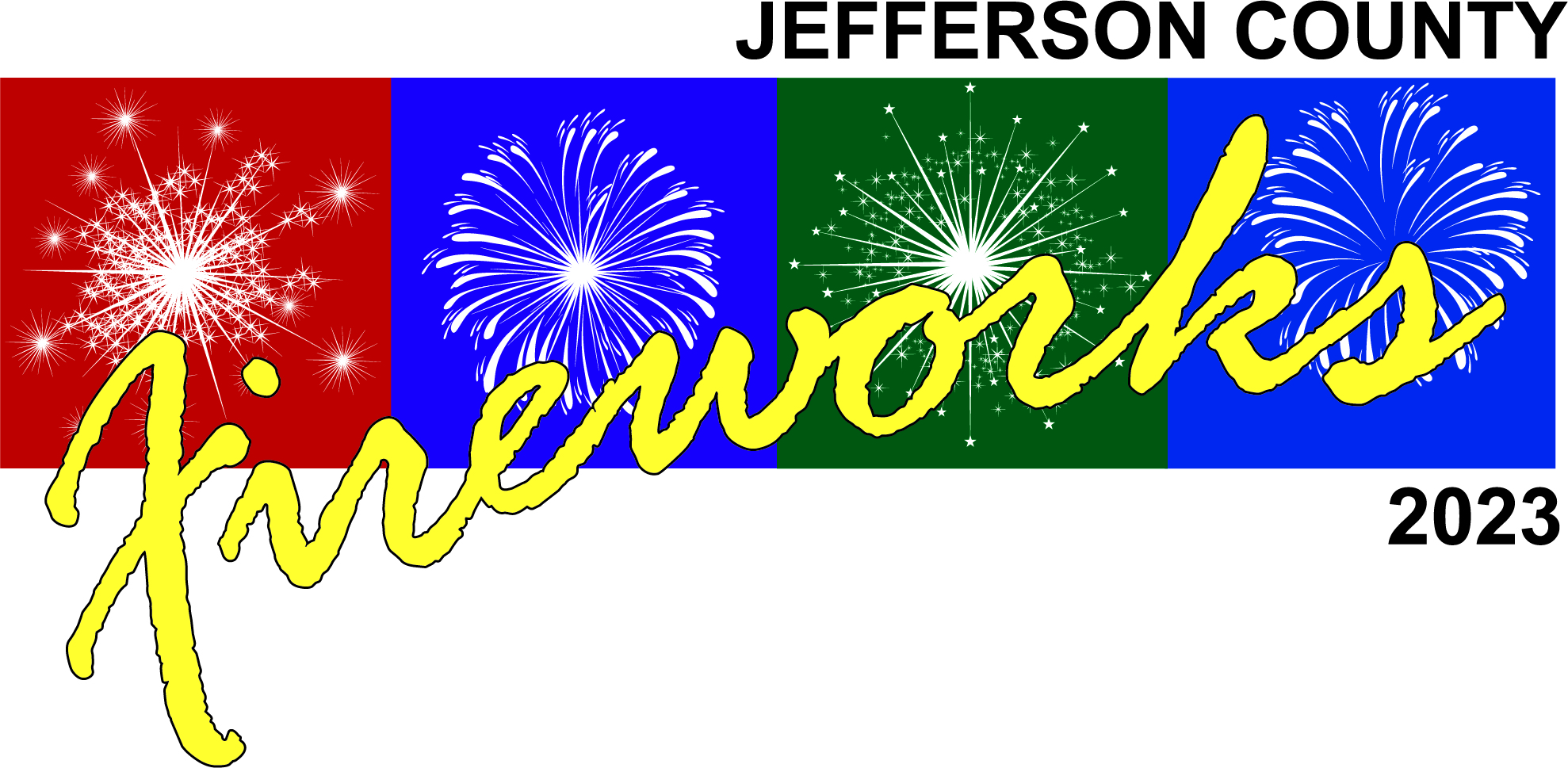 Fireworks Returning to Jefferson County in 2023!
July 1, 2023
Sam Michaels Park Gates open at 6:00pm
presented by
Jefferson County Commission
Jefferson County Parks and Recreation Commission
City of Ranson
City of Charles Town
Shepherdstown
Town of Bolivar
Corporation of Harpers Ferry
Snyder Environmental Services
This event is offered admission FREE.
Donations are accepted and WELCOME at the gates.
Thank you for your support!
---

Levitt AMP Shenandoah Junction
featuring....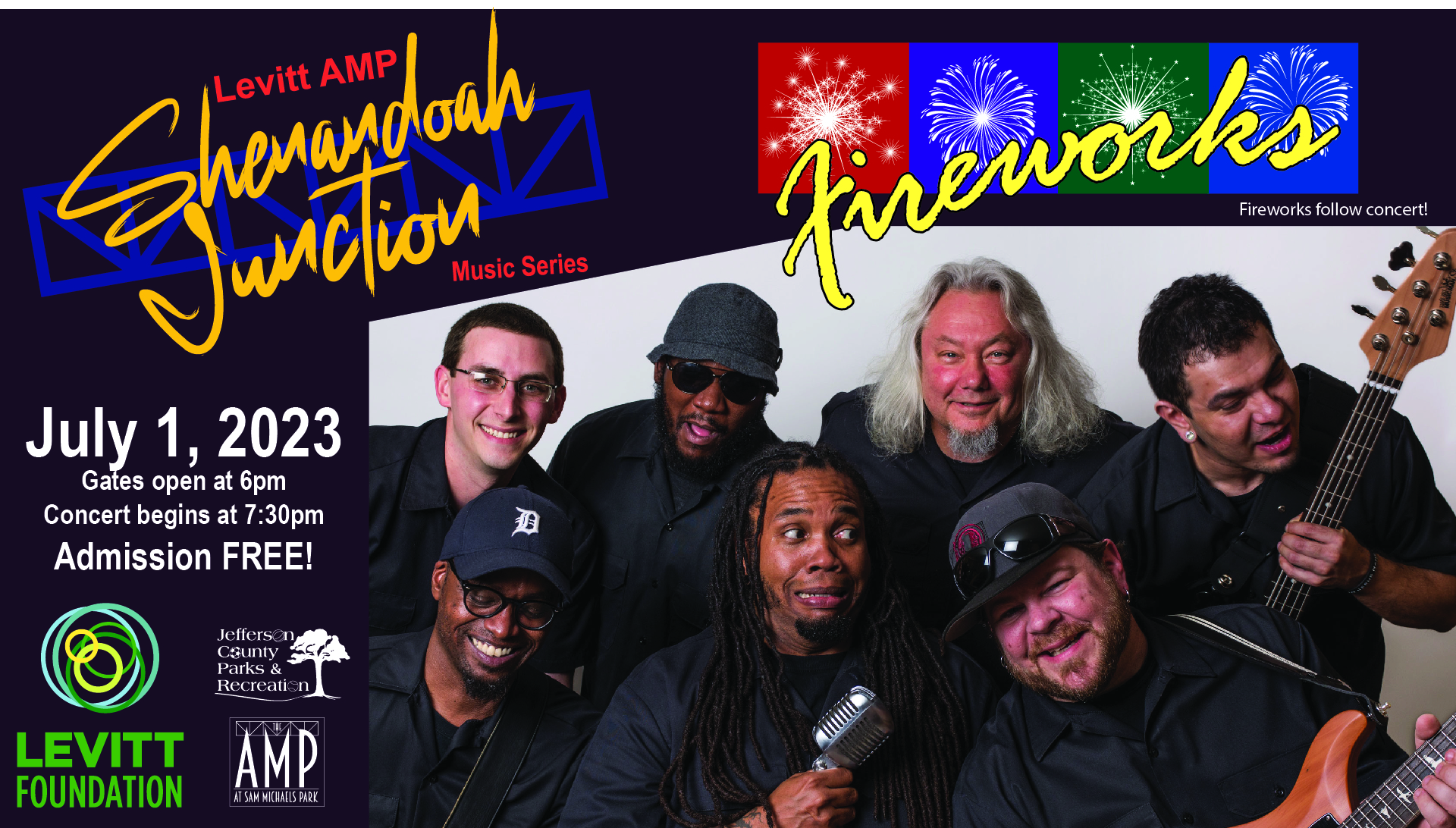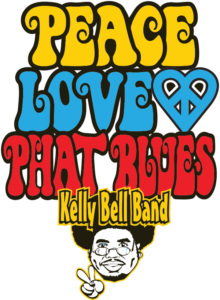 Blues Revue Magazine describes the Kelly Bell Band (KBB) as "Among the most genre-expanding acts on today's blues scene. Who else can combine elements of hip-hop, funk, and blues-electrified here" Originally formed as the back-up band for rock and roll pioneer, Bo Diddley, KBB has been touring the world ever since entertaining fans in Japan, Spain, Italy, Greece, Cuba, Germany and more.

The band has won two prestigious Maryland Music Awards, including "Best Blues Band." In 2018 they were been nominated for "Music Icon". KBB has been voted "Best Blues Band" in the Mid Atlantic Region (12 years in a row), and was recently named "Best Band" by Baltimore Style Magazine.

"The Kelly Bell Band is exactly the kind of genre-bending, rule-breaking, and color-smearing group the music scene of 2019 desperately needs. The Kelly Bell Band lives outside of all the lines and freely mixes blues, funk, rock, metal, hip-hop, and more into a compelling fusion of musical styles." – Mike O'Cull, Rock And Blues Muse

Opening Acts

National Anthem
sung by Shelby Kuhn and Alexis Sauer - 6:40 pm

Shelby Kuhn and Alexis Sauer are two vocalists from West Virginia with a shared love for making music together. They met during their time in Washington High School's Camerata Chamber Choir under the direction of Ken Cooper, and since graduating high school they have always found the time to keep singing together.

Alexis is a 2022 graduate of Shepherd University with a Bachelor's in Psychology, and Shelby is currently earning her Bachelor's in Music Therapy from Shenandoah Conservatory. They are both honored to have the opportunity to sing at this year's Fireworks Celebration, and are excited to share their love of music with everyone there.

Kellin Little Music
6:45-7:15 pm


Music has always been a part of my life. As my Mom likes to say, I have been singing literally since before I could talk! I was obsessed with guitars as a baby and the word "guitar" was among one of my very first (actually, I pronounced it "tar" back then). But the moment I stepped out and sang in front of a group of people, I was hooked. I started singing karaoke with my parents when I was 7 years old, then moved on to acting and singing in several productions of musical theatre, as well as one year of show choir and two years of playing cello. When the pandemic hit, having not much productive to do, my Mom suggested that I (well, more like told me to) start playing my guitar for an hour a day. I did that, and also started learning to play songs with my Dad, who also plays guitar. The rest, they say, is history. I am thankful to have parents who instilled in me a deep appreciation and love for all kinds music, from the jazz of the 40's (thanks, Mom) to the grunge era (thanks, Dad), and far beyond.
The Levitt AMP Shenandoah Junction Music Series is supported in part by the Mortimer & Mimi Levitt Foundation, which partners with towns and cities across America to activate underused public spaces through the power of free live music, creating welcoming, inclusive destinations. Presenting a broad array of music genres and cultural programming, Levitt venues and concert sites are community anchors where families, friends and neighbors of all ages and backgrounds come together. Learn more at levitt.org.

Levitt AMP Shenandoah Junction Music Series concerts are FREE to the public every Thursday evening at The AMP at Sam MIchaels Park from June 1-August 3. For more information, please click here!
---
Food Vendors will be on site!
Papa's Chicken & Ribs
Kona Ice
S&S Shows
Scoop Dawg
Haulin Butts BBQ
Makua's Shave Ice
BC Catering Company
F'N Flatbread
---
PLEASE NOTE:
Please bring your blankets and chairs. Pop-up tents must be staked or weighted for safety.
Personal Coolers ARE WELCOME, however may be subject to search.
Admission is FREE, donations at the gate are welcome and appreciated.
You may stay with your car if you do not want to be in the AMP field. Tailgating, tents, cornhole, or grills will NOT be allowed in parking lots. You may carry tents and cornhole into the event area. Grills are prohibited.
Alcohol NOT allowed at this event.
Traffic patterns will change immediately following the event around the park. Please stay alert.
FIREWORKS including Sparklers NOT ALLOWED at this event.
Open fires are not allowed at this event, including grills.
All forms of smoking, including vape is prohibited in Jefferson County Parks.
Pets NOT allowed at this event.
Glass containers NOT allowed at this event.
TRAFFIC CHANGES WILL BE IN PLACE FOR THIS EVENT!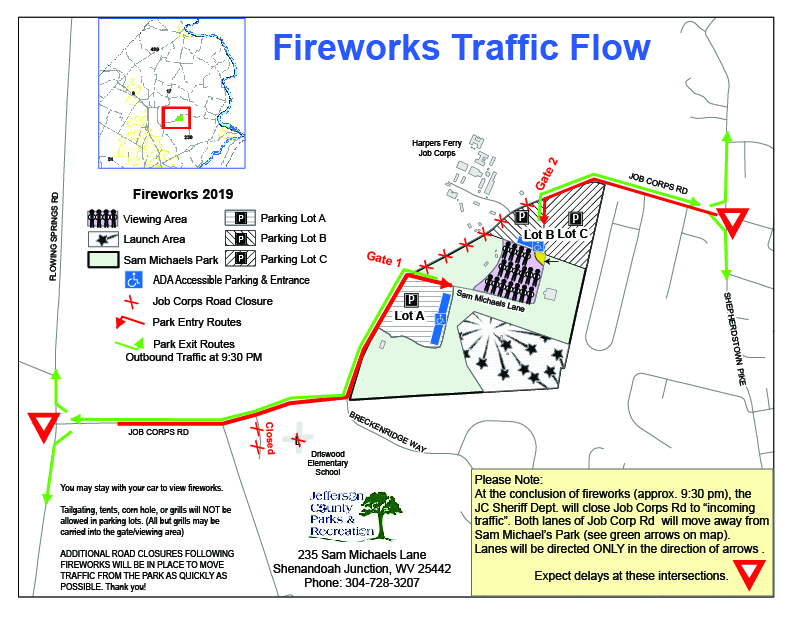 ADDITIONAL TRAFFIC CHANGES AND INFORMATION:
A. Vehicles parked on the west side of Sam Michaels Park MUST TURN LEFT out of the park and head towards Flowing Springs Road after Fireworks.
B. Vehicles parked on the east side of Sam Michaels Park MUST TURN RIGHT out of the park and head towards Shepherdstown Pike (Route 230)
ROAD CLOSURES
1. Flowing Springs Road at Jefferson High School will not be allowed southbound beyond the southernmost entrance/exit of Jefferson High School.
2. Flowing Spring Road at Daniels Road will not be allowed to turn left to head north on Flowing Springs Road.
3. Flowing Springs Road at Old Country Club Road will not be allowed to turn right to head north on Flowing Springs Road. Northbound traffic on Flowing Springs Road will be directed to turn right onto Old Country Club Road.
4. Flowing Springs Road at Job Corps Road will use both lanes of Job Corps Road to exit Sam Michaels Park with the normal lane for north bound traffic and the opposite lane for south bound traffic. There will be an offer at the Breckenridge North subdivision to assist at that intersection.
5. Shepherdstown Pike (Route 230) will not be allowed northbound in the Norwood subdivision area.
6. Shepherdstown Pike (Route 230) will be delayed south bound below the Reedson railroad crossing.
7. Job Corps Road will use both lanes for traffic exiting the park. Traffic headed north should use the opposite (left) lane and traffic headed south or straight across to Engle Switch should use the normal (right) traffic lane. An officer will be at the intersection with Apple Cross to assist with that intersection.
PLEASE NOTE: If you are dropping people off to the park for the event, you will need to wait until the roads reopen after traffic has been cleared from the park. There will be NO INBOUND access to the park immediately following firework, except for emergency vehicles. THANK YOU!
---

Park Closures
ON FRIDAY, June 30
- THE DOG PARK WILL CLOSE AT NOON and remain closed through Sunday so debris and trash can be removed.
- TRAILS, DISC GOLF, BASEBALL FIELDS, at Sam Michaels Park are CLOSED from FRIDAY AT NOON until SUNDAY MORNING. Trash and debris from fireworks may be present. Please use caution in these areas after they reopen.
- NORTH PARK GATE (closest to Flowing Springs Road) will close to the public at 5PM.
- LIMITED park access with be available at the West Gate (closest to Shepherdstown Road) for Movie event on Friday evening. PLEASE FOLLOW all directions for parking and limited access for public and personal safety.
- SAM MICHAELS PARK WILL BE CLOSED THROUGHOUT THE DAYTIME ON SATURDAY. Gates will open to the public at 6pm.