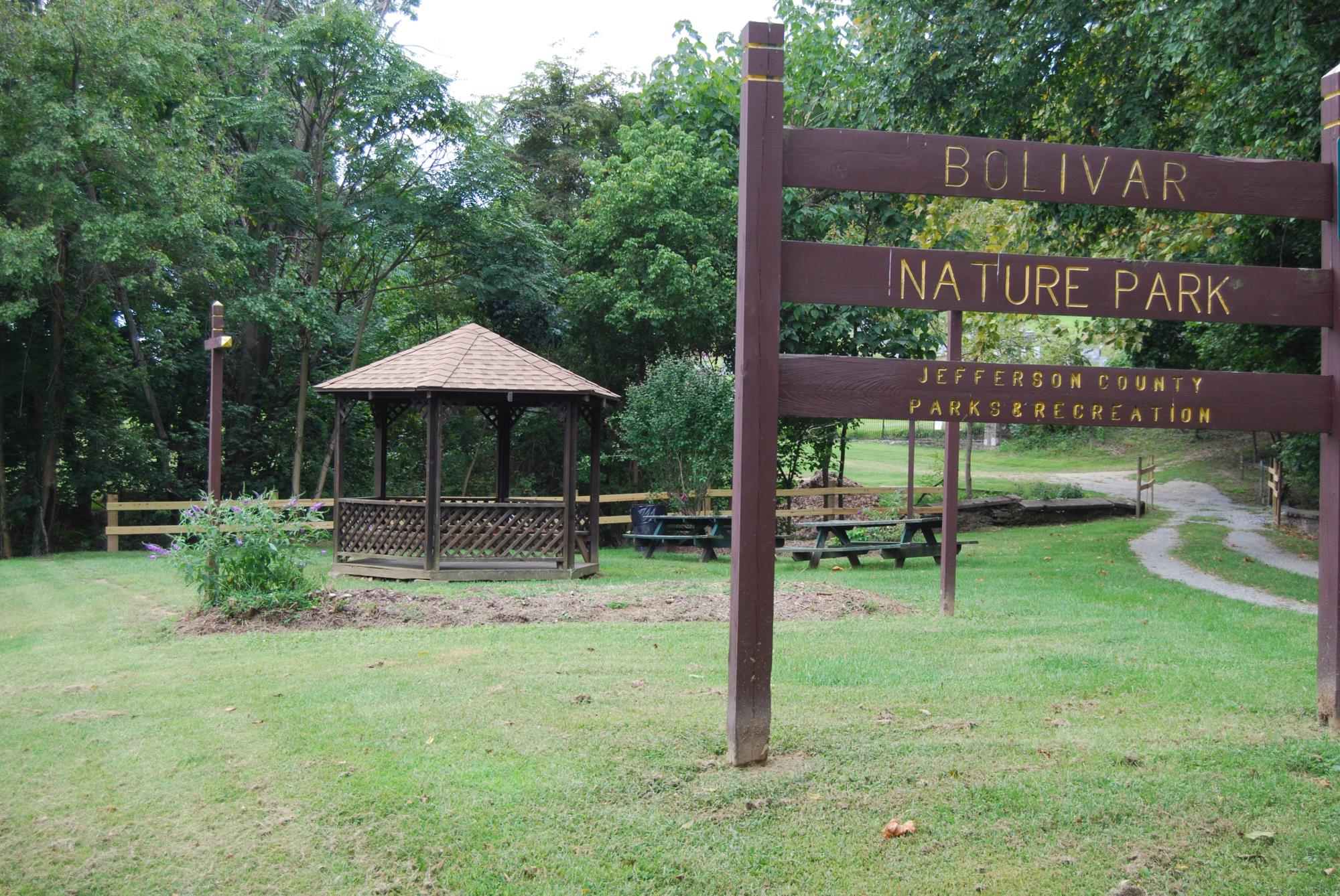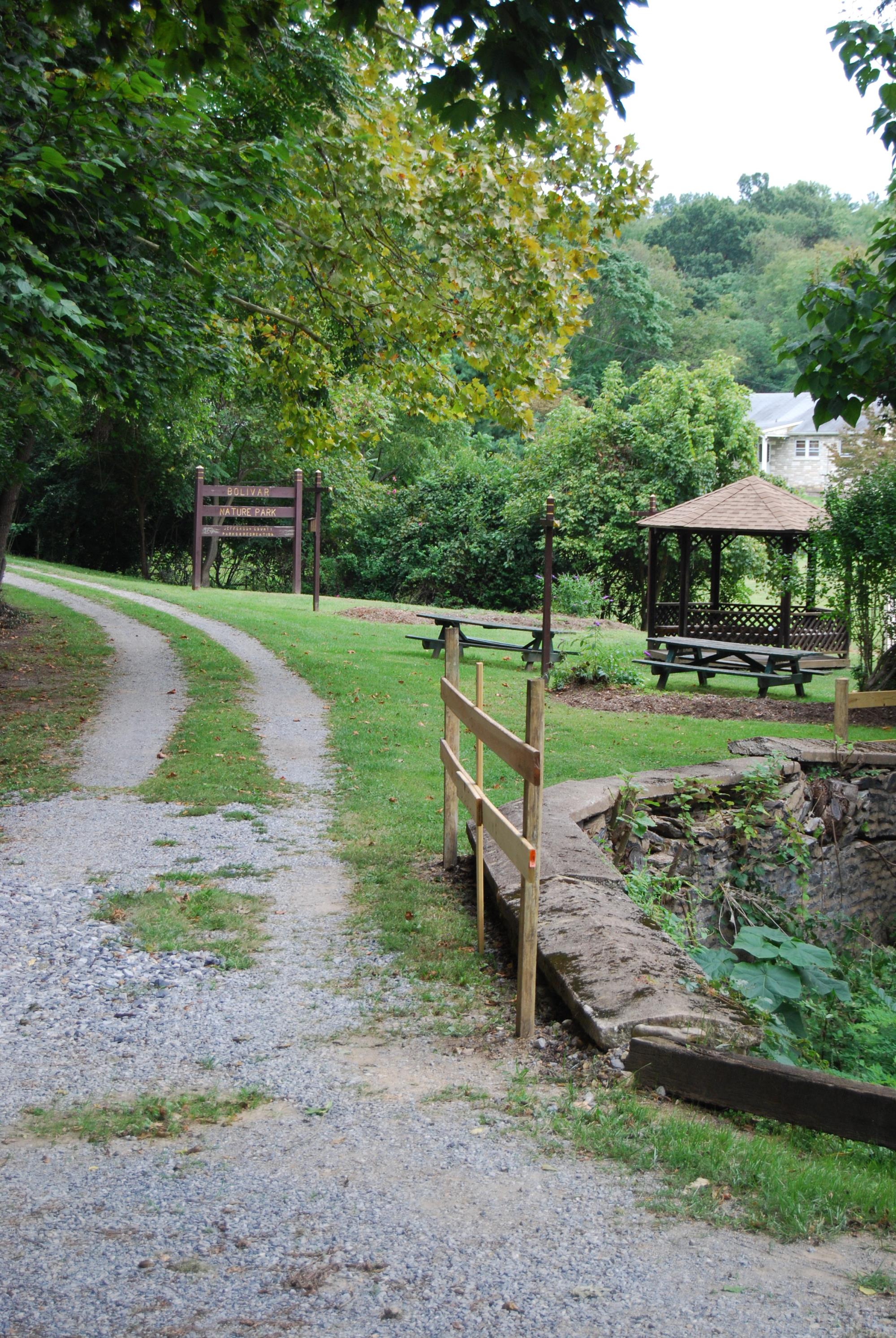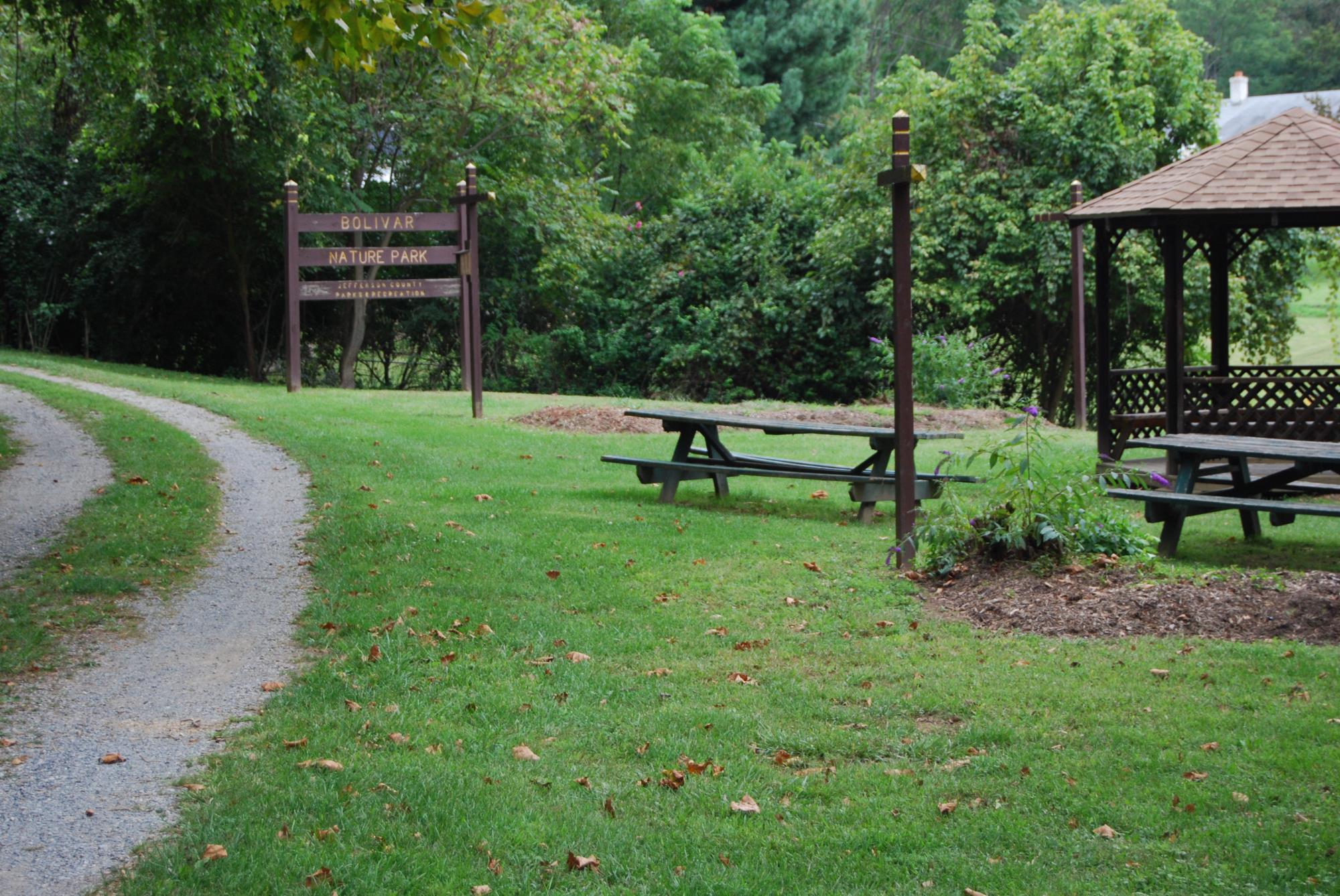 **PLEASE NOTE**
Due to the COVID-19 Pandemic, park gates and facilities are closed until further notice. We understand and support the need to get outside and exercise. You are welcome to park at gates and walk into the parks for trail use during daylight hours. Please practice social distancing. Thank you.
Bolivar Nature park is located on Primrose Alley near Harpers Ferry. This 7-acre park is filled with plenty of botanical delights. A walking trail allows you to stroll through the park where you can relax on a bench and watch the deer graze.
A gazebo and picnic tables are available for your convenience at the park entrance.